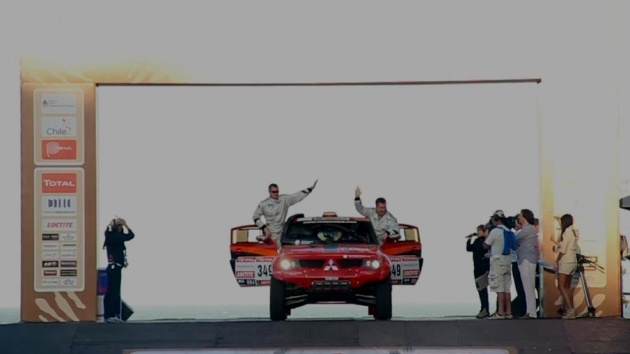 03.01.2012
After 2nd stage on January 2nd in Argentina`s off-roads, Latvias racing team "RE Autoclub" two fastest car crews are still in good positions. In overall ranking Ilja Kuznetsov /Roman Elagin ("Mitsubishi Pajero MPR 107") takes 33rd place in 150 car competition.
Dakar rally raid 2nd stage was the first biggest challenge for all drivers and riders. All participants had to race from Santa Rosa de la Pampa to San Rafael - 777 km long distance including 290 km rally stage.
"RE Autoclub" leader Kuznetsov got 34th place, and 35th place - Anton Melnikov/Anton Nikolaev ("Mitsubishi Pajero Triton"), but 85th place got Alexander Terentyev/Alexander Terentyev jr. ("Toyota Landcruiser 200")
The performed distance was so complicated that between leaders and last crew had five hours difference. This is what happened with "Team Latvia" representatives - "Oscar" members. Maris Saukans and Andris Dambis with their electromobile achieved finnish as 120th, but Anton Grigoriew and Ainars Princis with "Oscar" classic was the last ones.
On January 2nd in car profile most succesfully was DAKAR 2011 champion Naser Saleh Al- Atiyah (Qatar) with "H3 Hummer", but in overall list first place took Stephane Peterhansel (France) with "Mini".
In Overall results " RE Autoclub" Ilja Kuznetsov is on 33rd place, Anton Melnikov – 40th place, but Alexander Terentyev – 97th place.
The 3rd stage will be held from San Rafael to San Juan on January 3rd with total distance 499km, including rally stage 208km.